A typical visitor leaves a web page approximately twenty seconds after clicking to it. The visitor quickly scans the initial content of the page and then bounces to the next site until he/she finds what they're seeking withing those first crucial seconds. However, if your web-page is instantly deemed valuable, it will spark the visitor's attention and inspire him to navigate through your website and keep returning. So it goes without saying that you want your website to be deemed instantly valuable.
A website can be filled to the brim with useful information and innovative products, however, it will remain unvisited if the site is not eye-catching or functional. We have all seen really bad websites and we have seen some good ones too, the trick to creating a successful website is to learn from the mistakes of the bad websites and be inspired by the effortless appeal of the good ones. Below are seven key characteristics of a successful website.
7 Characteristics of a Successful Website:
Fast load time and fluid navigation: Slow loading and choppy/slow navigation are among the top reasons that many visitors leave a website. Waiting for pages to load is not only annoying to the visitors, it is also a sign of poor back-end maintenance. First of all, you need to partner with a quality hosting company. Arvixe web hosting and similar services offer unlimited space and 24-hour support should you need it.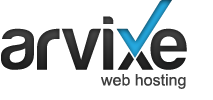 Other factors that affect load time are third party plugins and widgets and, to many page elements and oversized images. Sift through your plugins and deactivate and delete the unnecessary and speed-zapping ones. Additionally, you need to cut down on your large images and streamline your page elements.
Sleek and consistent design: The design of your website will act as a first impression to new visitors. Therefore, in order to keep their attention, your web-pages needs to be sleek, consistent, organized and interesting.
Choose the right theme of colors that will portray the feelings of the website while also complementing the logo and other graphics. Black text on a white background with easy to read text is highly recommended to create a sleek design. Additionally, the layout of your web-pages needs to be uncluttered and organized.
Pain-free usability: Your visitors shouldn't have to be confused or anxious about how to navigate through the pages of your website. You need to create a pain-free usability environment so that visitors can find the content that they are seeking with minimal clicks. Going with a common CMS will allow you and your visitors familiarity when they come to your site, just take your time when choosing a theme! Pro tip, have your search button visible as well as your organized archives and a link to popular posts.
Quality content: It is important that you offer your visitors quality content that keeps them engaged and coming back for more. Your content should be relevant to the industry that you are representing and it should offer your visitors insight and entertainment. The content should also be unique and free from errors and fluff.
Inspire open communication: Open communication is important for encouraging visitors to return and also to build business/customer relationships. You should include a contact form on several pages on your website as well as host sporadic giveaways or surveys that allow visitors to interact with the site by filling out usable forms.
Compatible on any browser and web-enabled device:  It is important that your website is compatible on any browser and web-enabled device or you will miss out on a lot of deserved traffic.
Create complete functionality: All of the pages on your website should function in unison. You need to fix any pages errors and/or poor elements that you may have so that visitors aren't tempted to leave your site.
There are literally millions of websites parked on the internet offering similar content, it is the responsibility of you the webmaster to create the perfect website that gives seekers exactly what they are after. Because a user-friendly, informative website will create traffic and traffic will create success.